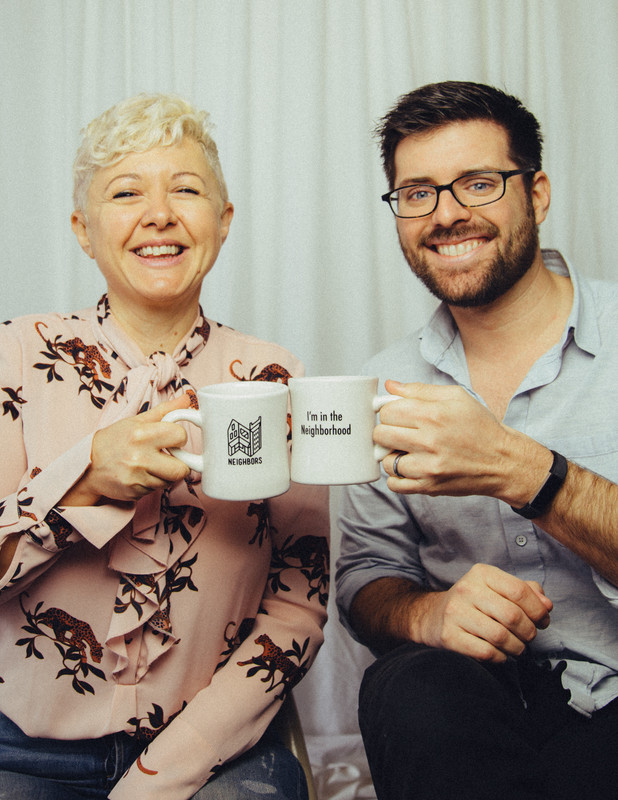 The Basics
Neighbors is a show about what connects us hosted by Jakob Lewis and Cariad Harmon. We make sound-rich narrative driven stories about the real people around us.
We believe we're all connected, and though we have different experiences we share a common humanity. By connecting to the specifics in someone else's story we connect to ourselves. Our hope is that when we see that connection we can choose to love our neighbor and bring about a more civil and compassionate world. The first half of the show is usually a story, the second half is a call-in section that features...YOU!
What About You?
Want to be on the show? You can call the Neighbors "reverse complaint line" and tell us a story about yourself or your someone else. We have different prompts from time to time but in general we'd love to hear whatever you have to say. Record a voice memo of yourself and send it to neighborspodcast@gmail.com (preferred) or call 615-601-1411 and leave a message.
We're grateful of our amazing community of support on Patreon called "The Neighborhood". We hope that you'll join this amazing group of thoughtful, intelligent, and kind Neighbors listeners at www.patreon.com/neighbors.
History Of The Show
Neighbors started in 2014 just before Jakob went to the Transom Story Workshop on Cape Cod in Massachusetts. There he learned the craft of radio storytelling from Rob Rosenthal and occasional guests like Robert Krulwich of Radiolab and Nancy Updike from This American Life. The show formed a partnership with Nashville Public Radio in 2017 and now has a looser but still warm association with its beloved local public radio station. In 2020 fellow Transom Story Workshop grad Cariad Harmon came on to lend her voice as a host and producer.
We want to make your lives better by helping you get to know your neighbors. They have a lot to offer all of us.